March 15, 2019 8:00PM
-
March 17, 2019 3:00PM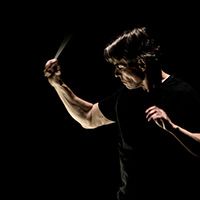 Esa-Pekka Salonen, principal conductor & artistic advisor
Philharmonia Orchestra, London
Esa-Pekka Salonen and London's Philharmonia Orchestra return with three ambitious programs. The Saturday concert features works by Bruckner and Schoenberg.
Learn More
Event details
Date
March 16, 2019 8:00PM
Tickets for this performance are not available online. Please contact the Cal Performances Ticket Office at 510.642.9988 for more information.
IMPORTANT NOTE TO UCB STUDENTS: If you are not enrolled in the current semester (including summer classes) you will not be able to authenticate and complete your purchase due to an issue residing in the Registrar's Office. If you fall into this category, please come to the Ticket Office at Zellerbach Hall with your student ID or call the Ticket Office at 510.642.9988 to make your purchase.